Break On Through • Online Thought Leadership Course
Step into the spotlight... it's your time to shine!
Will 2019 be your time to develop as an emerging leader? Thought leadership is a definable and tangible transformation to step into and this course is your guide. Here are the benefits:
⚡ Transform your career as an expert in your field
⚡ Develop strong personal & business brands
⚡ Get paid to speak, write, consult and advise
⚡ Represent yourself & company as a leader
⚡ Create a scalable business model for growth
⚡ Create sustainable monthly recurring income
Our Course Experts Have Been Featured in:
6 Bricks in 6 Weeks ∞ The Course Overview

🛠️ BRICK 1 - Purpose Exploration & Impact Driven Leadership, including an expert interview with Brandon Peele
🛠️ BRICK 2 - Personal & Business Brand Development, influence on the web, expert interview with Geraldine Convento
🛠️ BRICK 3 - Creating Your Online World & a Mobile Responsive Website, build a new landing page to collect leads
🛠️ BRICK 4 - Curating Your Digital World, build a social media strategy & growth hacks with Jared Brick, MBA
🛠️ BRICK 5 - Content Syndication & Broadcasting, Blogging + Vlogging tactics, an expert interview with Danielle Leslie
🛠️ BRICK 6- Launching into Leadership, learn how to overcome pitfalls, an expert interview with Stephanie Staidle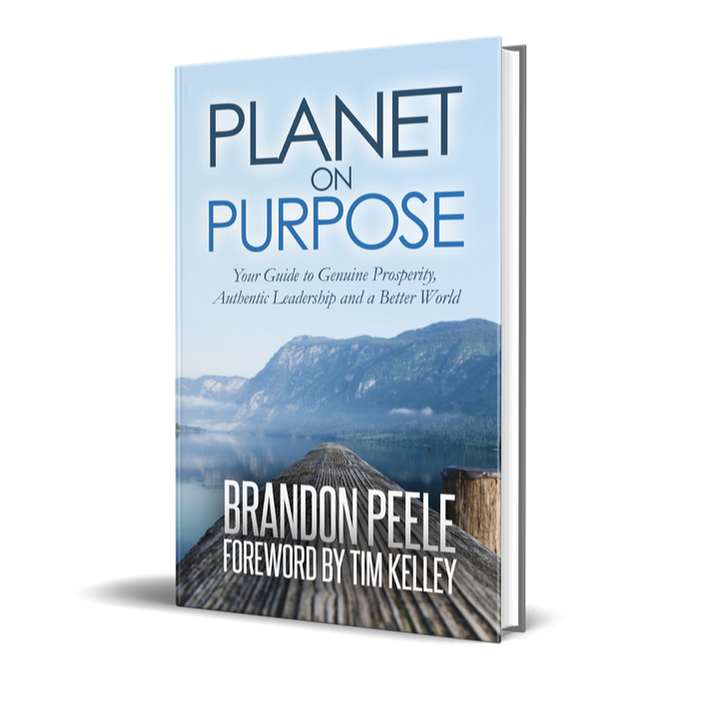 Your Course Bonuses!
💰 FREE E-book on Audible - Get the new audio book, Planet On Purpose by Brandon Peele, course expert and purpose discovery guide.
💰 FREE Website Strategy Session with Jared Brick - 1 hour (valued at $300), available to all new course students, as phone or video calls.
💰 FREE Course Templates - Our VIP experts will share their proprietary online course materials, strategies and templates with you!
💰 GET 1:1 Private Consultations - Available to all Level 2 + 3 students from Jared Brick and other experts on this course, as phone or video calls.
💰 GET a New Landing Page - As a component of the course you will get a step-by-step tutorial on how to build a custom landing page to collect new leads via the all in one, easy to create via Squarespace!
CEO AUTHOR, PURPOSE COACH
FOUNDER + HOST, MUSIC + TV
To the other side... step into the spotlight!
Leadership Spotlight

Dr. Fred & Welcome to Humanity
In late 2018, Dr. Fred Moss and his team completed our full online course over just 7 weeks! Dr. Moss is powerfully developing himself into thought leadership after a rewarding 40 year career as a psychiatrist. Over the months since completing the course, he has a completely new responsive website, an amazingly strong professional brand, engaging online videos, bookable digital services and has launched as a bold thought leader in transforming mental health. We could not be more excited to see how far and how high Dr. Moss will reach… as he has continues to Break On Through!
Meet Your Course Guide: Jared Brick
Brick House Media Co's founding director, Jared Brick, the inspirational multimedia educator and sustainability MBA who has established himself as an emerging Thought Leader.
ECO-SOCIAL INNOVATION AWARD
Jared is deeply committed to helping people claiming their inner power, realizing their greatness, creating an impact to boldly leading. His committed passionate multimedia work supports professionals to develop into thought leaders since 2013. Jared's been passionately training over a 1,000 people in areas of constantly evolving digital media since 2005! His skills as an inspiring educator and media trainer have gained him recognition, acclaim and even an award for Eco-Social Media Innovation for Business Efficiency! Jared is recognized as an media expert on various platforms, a marketing mentor for GrowthX Academy in SF, and a featured host speaker + company at NewCo Bay Area, an esteemed business conference. Jared is now sharing this custom development process with bold professionals with Break On Through!
He has expertly crafted a custom development process that leverages highly effective, and highly efficient multimedia as the path forward towards thought leadership. This core work develops new audiences, creatively builds digital media assets, and produces leadership in any industry, at any age and any stage in your evolution! ARE YOU READY?
Break On Through is proudly supported by:
COURSE BREAKDOWN in 6 WEEKS
PURPOSE DISCOVERY
🔑 EXPERT INTERVIEW 🎤

•BRICK 1•
BUILDING ONLINE WORLD
🔑 LANDING PAGE TUTORIAL ⚡

• BRICK 3 •
SYNDICATION + SHARING
🔑 EXPERT INTERVIEW 🎤

• BRICK 5 •
BRAND EXPLORATIONS
🔑 EXPERT INTERVIEW 🎤

• BRICK 2 •
CURATING YOUR ONLINE CONTENT
🔑 80/20 STRATEGIES ⚡

• BRICK 4 •
LAUNCHING INTO LEADERSHip
🔑 EXPERT INTERVIEW 🎤

• BRICK 6 •
'BREAK ON THROUGH' is 100% ONLINE 💻 COMPLETE IT ANYWHERE!
Break On Through B.O.T. course the fine print, please read.
The B.O.T. course is an online training program to help professionals learn to leverage various digital multimedia tools, strategies and actions to increase brand and company awareness, create and grow assets, and become thought leaders.

The curriculum and materials were created 100% originally for this course by Jared Brick and the other course experts. No course materials may be shared or distributed without prior written consent from Jared Brick. Let's talk more about it.

Weekly course content is intentionally delivered only one week at a time, as intended to have students engaged in one week of content only. After each 7-day period from starting, the following week's materials will become available to access.

This course is delivered 100% online and hosted by teachable.com, each new student requires a new account with them to access this course materials in full. Course access may not be shared unless prior consent was released by Jared Brick

Course levels are based on additional private 1:1 sessions delivered as phone calls, or video calls with Jared Brick and the other experts. In person meetings are not included in this course, and can be requested for an additional fee. Email us.

Successful completion of this course can not guarantee your overall business success, additional revenue increases or other tangible benefits from solely completing this course. There are various real-world factors that must be taken into account, such as your business and pricing models, quality of your content created, including sales and marketing systems in place.

This B.O.T. course is partially refundable within the first two weeks of starting the online materials with a $100 administrative fee deducted. After 2 weeks of starting this course the full fee is fully non-refundable.

Please contact us with any questions at info@bhmedia.co regarding this Break On Through online course.